Electric access system with rotating panel. Indicated for the elderly or people with reduced mobility.
Seat system with electric elevation, for a greater comfort of movement in the entrance and exit of the shower.
Remote control, to be able to control the electrical system with the maximum guarantee and minimum effort.
Ergonomic seat, to enjoy a shower in the most comfortable and safe way possible.
Side door to aid in the shower. Opening in two leaves. It can be fully locked to open like a normal door.
Reference: 550000001
EAN: 8436591661542
Long: 80 cm
Width: 162 cm
Height: 210 cm
Color: Aluminum – White
Pressure 2-6 BARES
Maximum User Weight: 240kgs
Transf. Volt: 220v
Work. Volt: 24v
Power / Intensity: 550W 10A.
Lifetime: 20.000 cycles
Differential Protection Needed: < 30 mA according to standard UNE-20.460-4-41
IP: IPX5
Warranty: 2 years – 5 years motors
Installation: SAT AUTHORIZED (Recommended)
Help system for access. (Rotation with motor)
Elevation Seat System. (With motor)
Remote COntrol.
Sprayer Ø26cms.
Shower head.
Thermostatic Faucet.
Function Selector.
Anti torsion flex.
Assistance door with two leaves.
Transparent crystals.
Handles on the outside and knob on the inside.
Aluminum profiles.
Ergonomic seat.
Ergonomic cushion.
Ample shower space.
Safety handle.
Plate / Base: Resin
Glasses: 6mm flat tempered glass. Curved glass of 5mm + 1.52PVB + 5mm, with double security, tempered and laminated.
Structure: Metallic, aluminum, glass.
Seat: Pvc.
Faucet: Thermostatic.
Motors: 2 24V motors.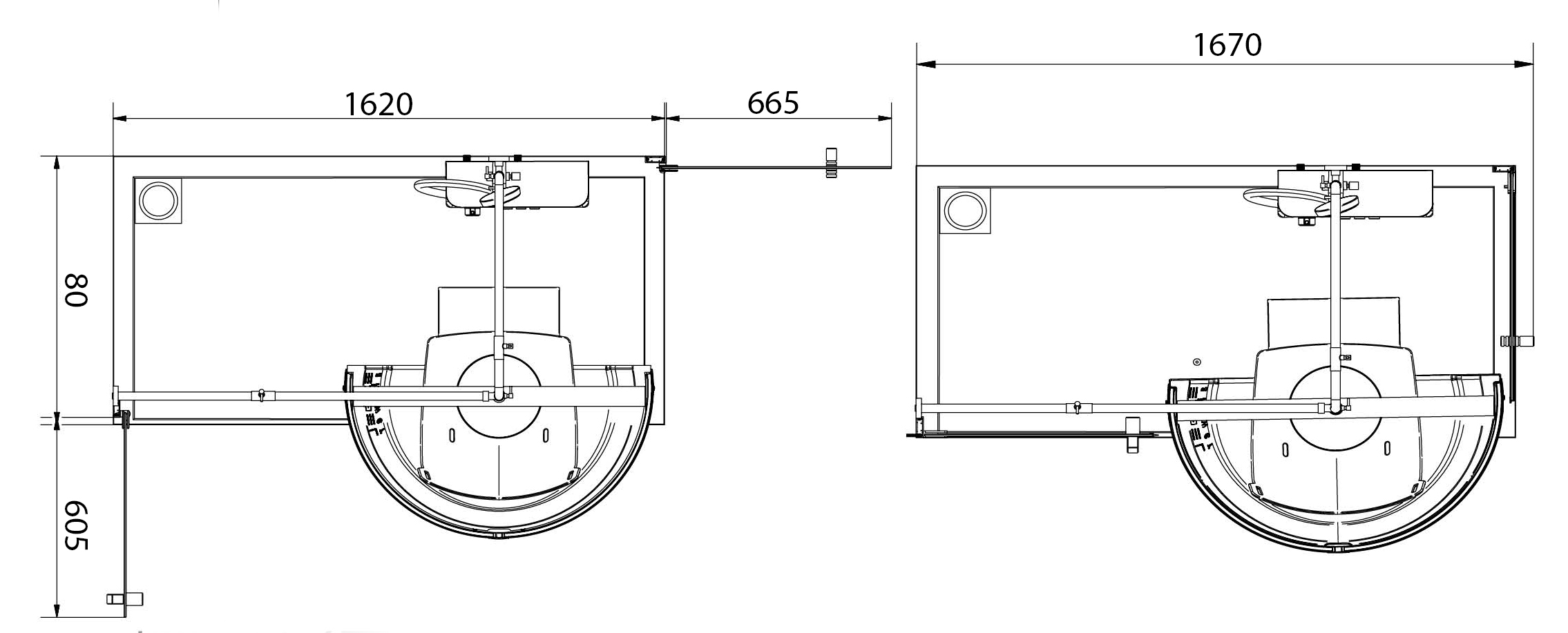 Do you want to know the list of distributors of the safest shower for people with reduced mobility in the world?